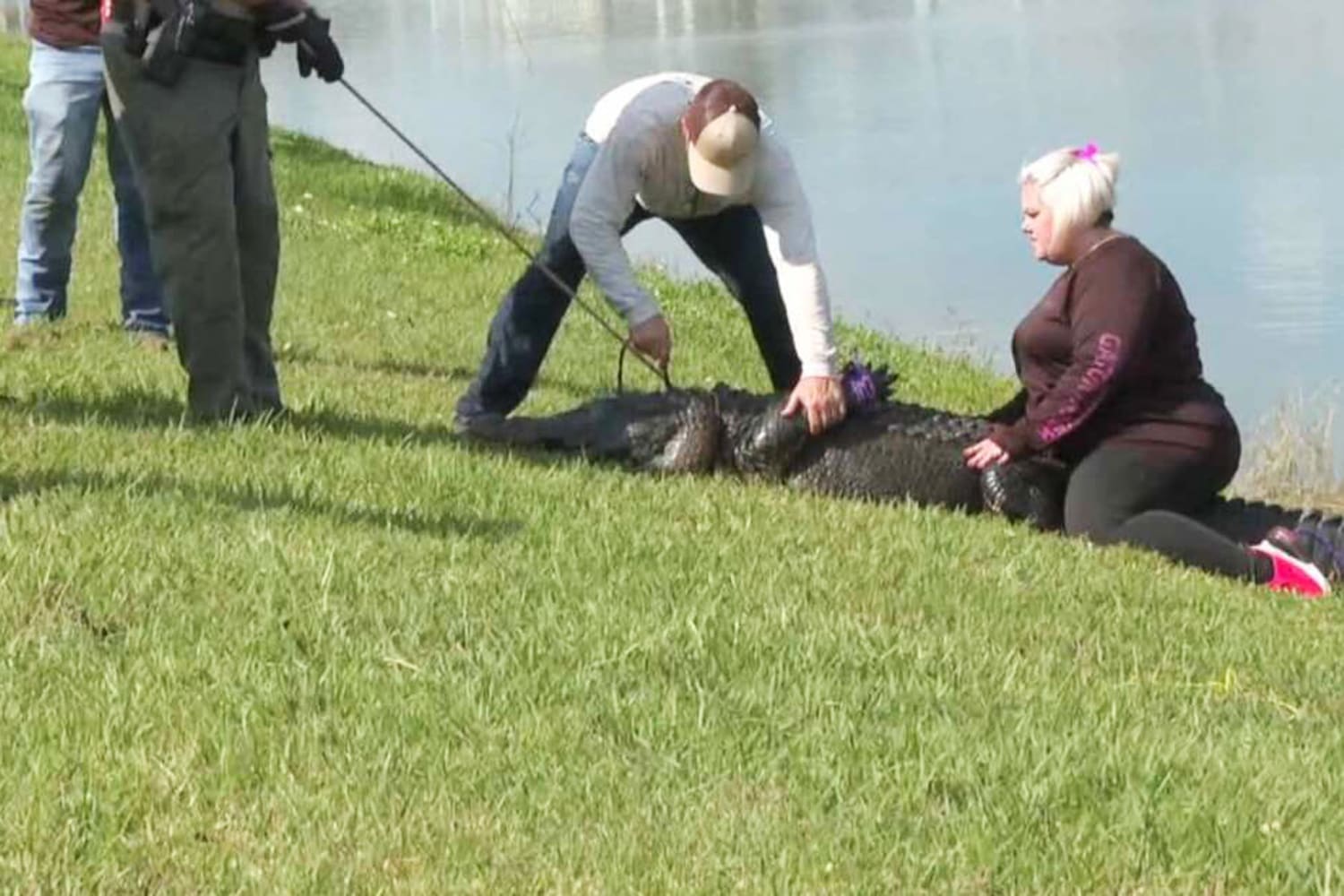 An 85-year-old woman died after being attacked by an alligator while walking her dog in Florida on Monday, officials said.
The incident occurred at the Spanish Lakes Fairways, a community of more than 55 living in Fort Pierce, about 67 miles north of West Palm Beach, according to the Florida Fish and Wildlife Conservation Commission.
Residents of the community told NBC affiliate WPTV of West Palm Beach that the woman was trying to fight off the alligator after grabbing the dog.
A commission spokeswoman said witnesses called 911.
Officers recovered the unidentified prey, and a "contracted nuisance alligator trapper" captured the large reptile, according to the official.
WPTV reported that the alligator was 10 to 11 feet long and weighed between 600 and 700 pounds.
Alligator catcher Robert Lilly told the news station, "It was definitely a fight. [We] threw him down. He never appeared. He was lying down the whole time. We were able to get a second hook and a hard line in there so we could haul it up.
The dog survived the attack, a commission spokesman said without disclosing the conditions of the pet or the crocodile.
Spanish Lake Fairways officials declined to comment Tuesday.
There are about 1.3 million alligators in the state of Florida, according to the commission, but serious injuries in an alligator attack are rare.
The agency urges people with concerns about alligators to call its nuisance alligator hotline at 866-392-4286, which dispatches alligator catchers "to resolve the situation." Alligators are considered a nuisance if they are longer than four feet and are believed to pose a danger to people, pets, or property.
The commission says people should not feed gharials and maintain a distance from them, adding that people should keep their pets on a leash and away from bodies of water. According to the agency, alligators prefer freshwater lakes and slow-moving rivers.