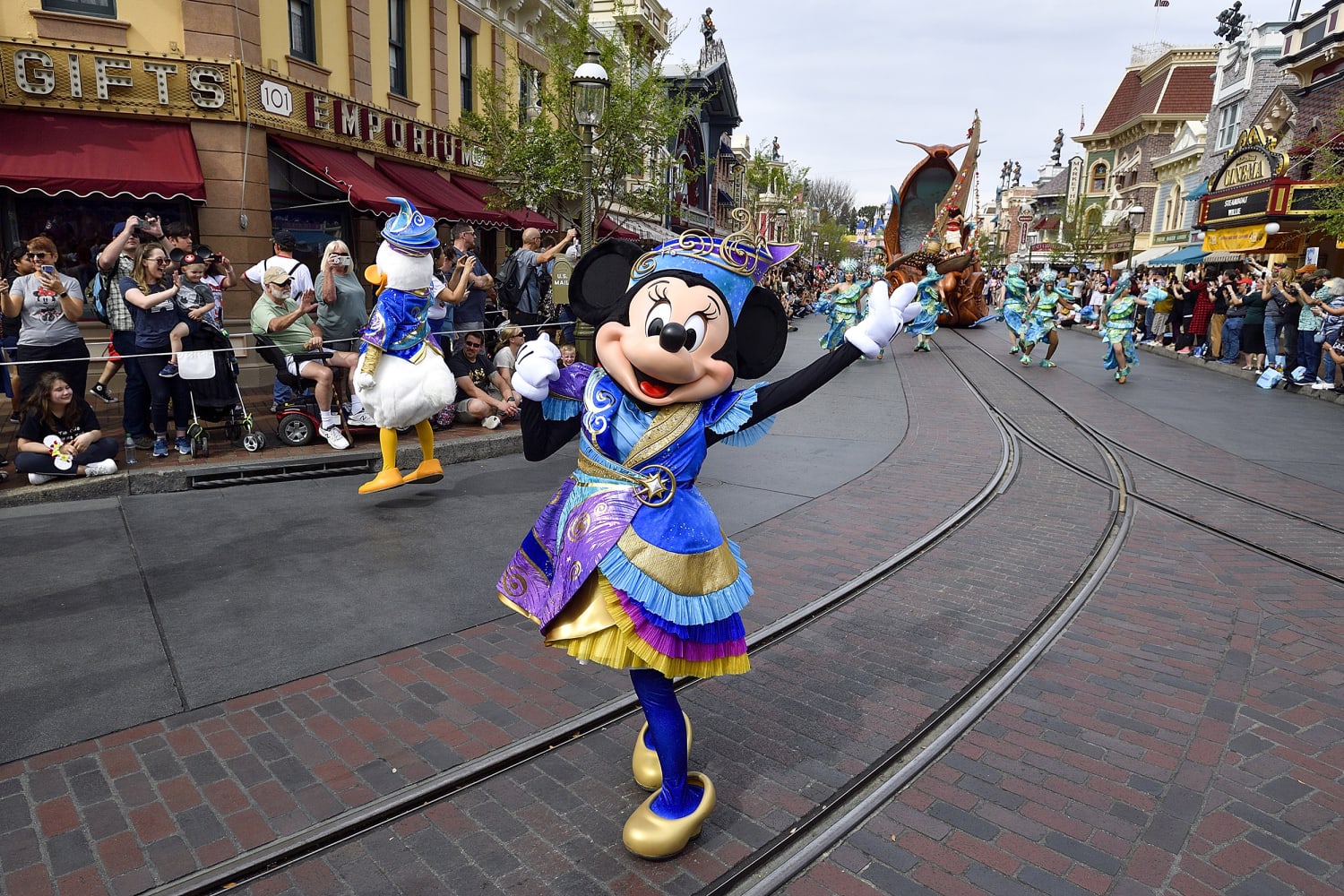 The lyrics to "Zip-a-Dee-Doo-Dah" have been quietly removed from the set list of Disneyland's Magic Happens parade. The origin of the melody dates back to the 1946 feature "Song of the South", which has been criticized for featuring racist imagery and themes.
Disneyland officials confirmed to the Los Angeles Times that a lyric from the song was removed from the soundtrack for the Magic Happens parade, which is held twice daily at the Anaheim resort. The Magic Happens Parade returned to the park on February 24, ending a three-year hiatus due to the COVID pandemic. Reportedly, "Zip-A-Dee-Doo-Dah" has been replaced with a song from the 1953 feature "Peter Pan".
Representatives for Disneyland were not immediately available for comment.
The change to the parade follows plans to discontinue the park's classic ride, Splash Mountain, which was designed in reference to "Song of the South". The attraction would be relegated to feature themes and iconography from the 2009 feature "The Princess and the Frog". Splash Mountain was closed in January at the Walt Disney World resort in Florida, although the Anaheim version remains in operation.
Plans to refurbish Splash Mountain were first announced in June 2020, a time when Black Lives Matter protests to protest the deaths of George Floyd, Breonna Taylor and more Black Americans at the hands of law enforcement swept the country. had gathered throughout.
Set in the southern United States during the Reconstruction era, "Song of the South" follows a white boy who befriends an older black man working on a plantation. During its re-releases in the '40s and later, the film drew criticism for its use of racist stereotypes and its ahistorical conception of the plantation system as a harmonious, consensual partnership between white owners and black slaves.
Disney CEO Bob Iger has said that "Song of the South" is "not appropriate in today's world." The film has not been released in any format in recent years.